IVF Specialist
at Benecare, Pune
IVF ( In Vitro Fertilization) is an assisted reproductive procedure in which eggs are extracted from the ovaries and fertilized with sperms in a specialized laboratory. It has revolutionized the field of reproductive medicine, providing an effective solution to infertility issues.
IVF process allows for the embryo to undergo necessary development and increases the chances of a successful pregnancy. IVF offers individuals and couples who may have difficulty conceiving naturally the opportunity to have a child of their own.
Highly experienced specialists

Morden Infrastructure

High-tech Equipment

Advanced NICU Availability

Personalized Care

NO-cost EMI Available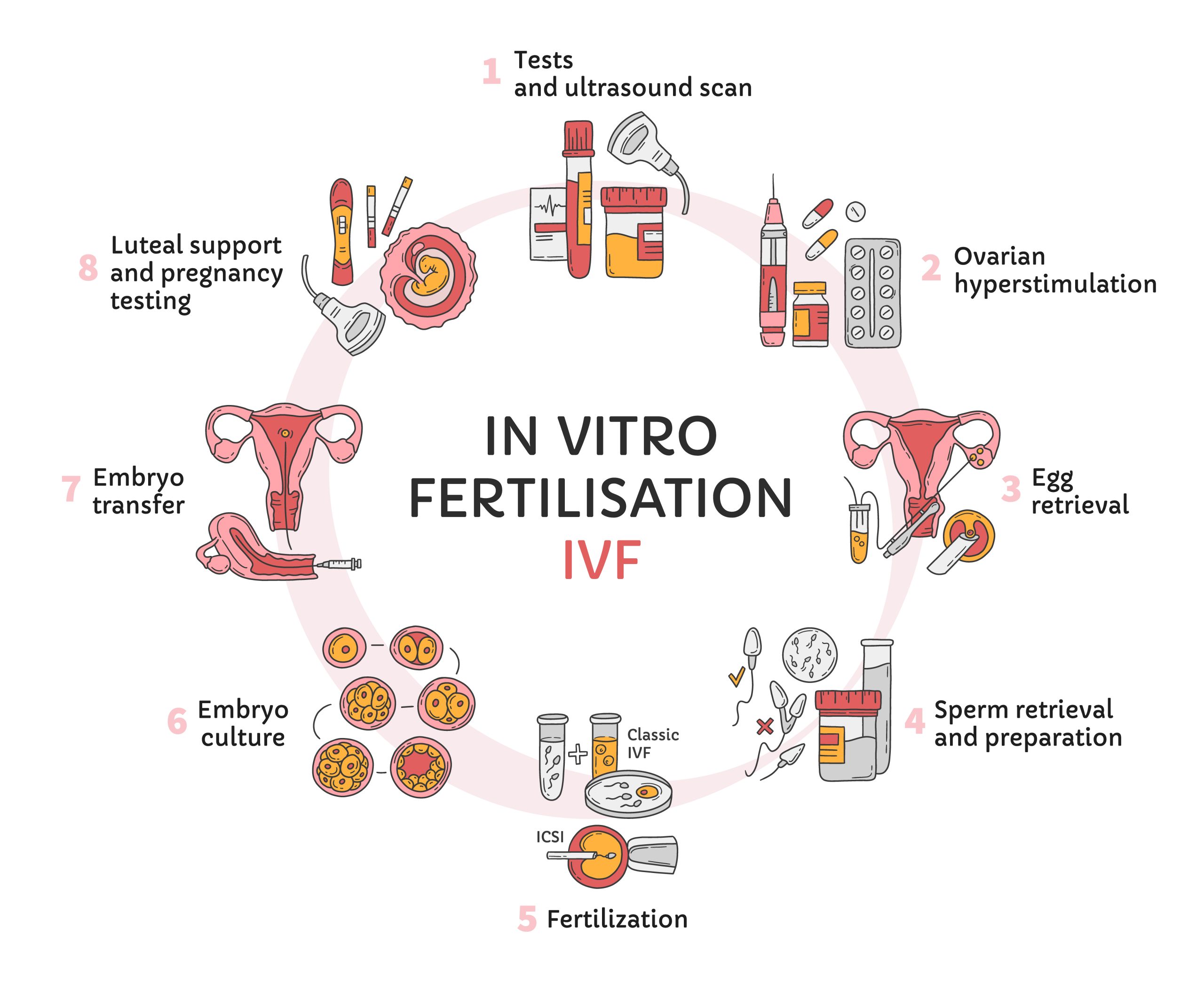 When and if to choose In Vitro Fertilization (IVF) treatment is a deeply personal and important decision. IVF is a powerful fertility treatment that can offer hope to individuals and couples facing various reproductive challenges. Benecare IVF center boasts the best IVF doctors in Baner, Pune. Understanding when it may be appropriate to consider IVF can help guide you on your path toward parenthood.
Here are some common indicators that suggest it may be time to explore IVF as a treatment option:
Fallopian tube problems:

IVF may be recommended for women with blocked or damaged fallopian tubes, as it bypasses the need for the sperm to travel through the tubes to reach the egg.

Ovulation problems:

Women with ovulation disorders or conditions like polycystic ovary syndrome (PCOS) may benefit from IVF, as it can help stimulate and regulate ovulation.

Endometriosis:

IVF can be an option for women with endometriosis, a condition where the tissue lining the uterus grows outside it, affecting fertility.

Uterine tumors:

IVF may be recommended for women with uterine fibroids or other benign uterine tumors that interfere with fertility.

Poor egg quality:

IVF can help overcome issues related to poor egg quality by using donor eggs or through techniques like intracytoplasmic sperm injection (ICSI).

Age-related infertility:

Advanced maternal age can affect fertility, and IVF can offer a higher chance of success for women in their late 30s or early 40s.

Reduced sperm count:

IVF can be a solution for couples dealing with male factor infertility, such as low sperm count or poor sperm motility.

Unexplained infertility:

When the cause of infertility cannot be identified, IVF may be recommended as a potential solution.
It's important to consult with the best ivf specialist in pune who can evaluate your specific situation and recommend the most appropriate treatment plan for you. If you wish to find a IVF specialist in Baner, Benecare experts should be your first point of contact.
Benecare aims to provide comprehensive prenatal care, pregnancy assistance, breastfeeding guidance, and the best postpartum care for moms, ensuring a joyful and healthy journey throughout pregnancy and the postpartum phase.
Consultation & Evaluation
The first step to begin your IVF journey is to consult a fertility specialist. The consultation involves a thorough review of your medical history, followed by a comprehensive fertility evaluation. The evaluation typically entails physical examinations, blood tests, ultrasounds, and other diagnostic procedures to assess your reproductive health and identify any underlying issues that may hinder the success of the IVF treatment.
Ovarian Stimulation
The next stage in the IVF process is referred to as ovarian stimulation or controlled ovarian stimulation (COS). To stimulate the ovaries and encourage the growth of multiple mature eggs, you will receive a prescription for fertility medications, usually in the form of injectables. The medication protocol will be personalized to suit your individual requirements and closely monitored through regular ultrasound scans and hormone level assessments to ensure optimal results.
Egg Retrieval
Once the eggs have reached the desired level of maturity, a scheduled egg retrieval procedure takes place. This procedure is usually performed with the guidance of ultrasound and under light anesthesia. A fine needle is inserted through the vaginal wall into the ovaries, and the follicular fluid containing the eggs is gently aspirated. The entire procedure typically lasts around 15-20 minutes, after which the eggs are carefully transferred to the embryology laboratory.
Sperm Collection
To proceed with the egg harvest, a semen sample is needed from your spouse. Typically, on the same day as the egg retrieval, a fresh semen sample is obtained. However, if it is not possible to collect a fresh sample or if your spouse is unavailable on that day, a previously frozen sample can be used. The sperm and eggs will then be combined in a petri dish by a skilled technician.
Fertilization
There are two primary methods of fertilization used in IVF – conventional IVF and Intracytoplasmic Sperm Injection (ICSI). Conventional IVF involves combining the retrieved eggs and prepared sperm in a culture dish to allow natural fertilization to occur. However, in cases of severe male factor infertility or other specific circumstances, ICSI may be recommended. This method involves injecting a single sperm directly into each mature egg to facilitate fertilization.
Embryo Development & Monitoring
The progress of your embryos will be closely monitored as they develop. It's important to note that not all fertilized eggs will become viable embryos suitable for transfer to your uterus. On average, only 50% of fertilized embryos progress to the blastocyst stage, which is the ideal stage for transfer. Any viable embryos suitable for transfer will be frozen on the fifth or sixth day post-fertilization for future use in embryo transfers.
Genetic Testing (Optional)
In certain cases, preimplantation genetic testing (PGT) may be recommended. PGT involves the biopsy of one or a few cells from each embryo for genetic testing. This can screen for chromosomal abnormalities or specific genetic conditions, helping select the healthiest embryos for transfer.
Embryo Transfer
In accordance with various considerations, including the quality of the embryos, the quantity of available embryos, and individual circumstances, the most appropriate embryos are chosen for transfer. The transfer of embryos is generally conducted without the need for anesthesia. A slender catheter housing the embryos is delicately inserted into the uterus via the cervix. Subsequently, the embryos are gently released into the uterine cavity.
Pregnancy Test
After undergoing the embryo transfer procedure, you will be recommended to take a brief period of rest before resuming regular activities. A pregnancy test is typically arranged approximately 10-14 days following the embryo transfer to ascertain the success of the treatment. In the event of a positive pregnancy result, further monitoring and assistance will be given to ensure the health and prosperity of the pregnancy.
Meet our Fertility Experts
Our team of fertility experts is dedicated to helping you achieve your dream of parenthood. Our seasoned doctors, nurses, and counselors share a profound passion for helping our patients navigate their fertility journey.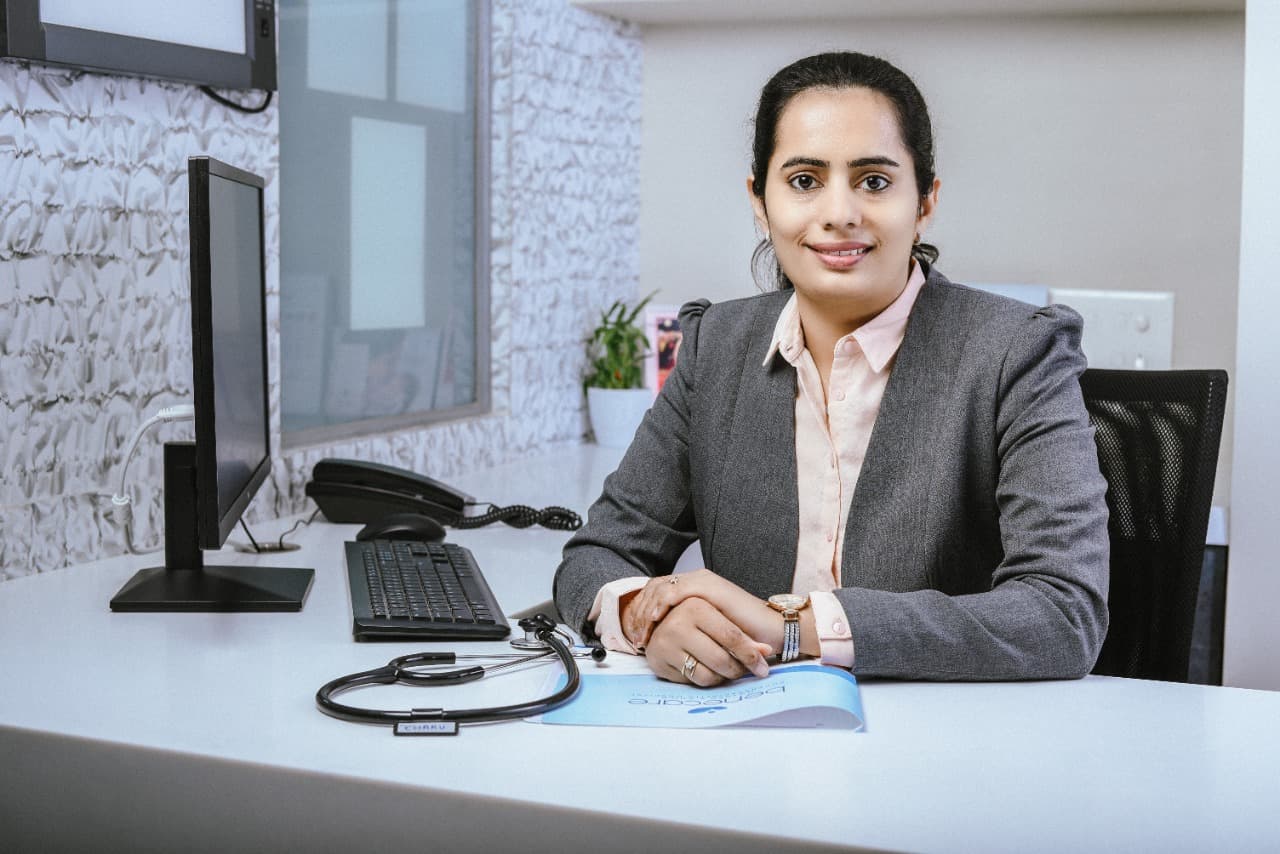 Dr. Charushila Borole Palwade
IVF specialist
MBBS, MS ( Obstetrics Gynecology, Dip IN IVF )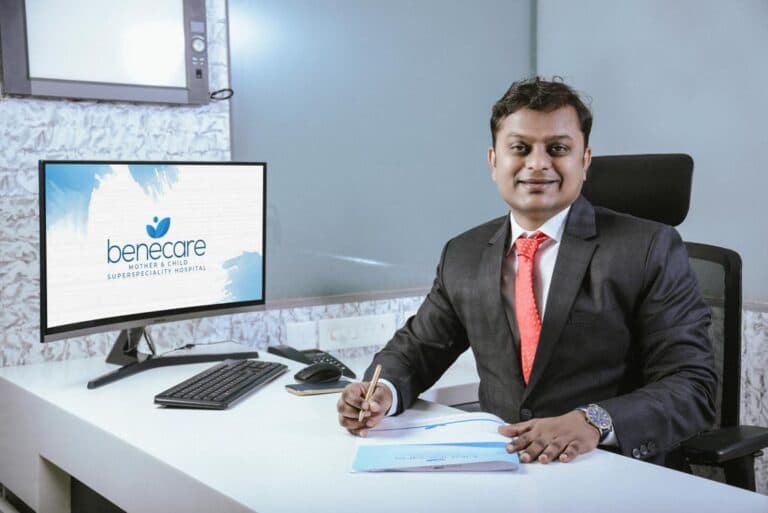 Dr. Jaideep Palwade
Obstetrics & Gynaecology
MBBS, MS ( Obstetrics Gynecology ), Dip In Endoscopy
Need to consult an IVF/Fertility Expert?
Call us now or book an appointment today


"We are so grateful to Dr. Charushila and her wonderful staff. she's supportive and very helpful. The nurses were very friendly and helpful as well. A big thanks from our family to this amazing team."
Ganesh wagh

"I visited Benecare hospital last week. Dr Charushila & Dr Jaideep both are expert in their field. I recommend both the doctors as well as hospital."
Supriya Gaikwad
Fertility & IVF Related FAQs
How does IVF works?
 IVF involves fertilizing an egg with sperm in a laboratory dish, then transferring the resulting embryo(s) into the uterus.
What is age limit for IVF treatment?
The maximum age restriction for women is 50, while the maximum age for men is 55.
Success rate of IVF?
On average, the success rate of IVF is around 30-40% per cycle.
How many cycles of IVF are healthy?
There is no universally fixed number of IVF cycles that is considered ideal or healthy for everyone.